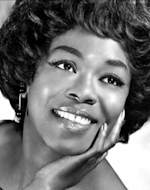 Sarah on the Web
10 inch LP (25 cm)
France
Label and reference order - Par marque et référence
---
Concerteum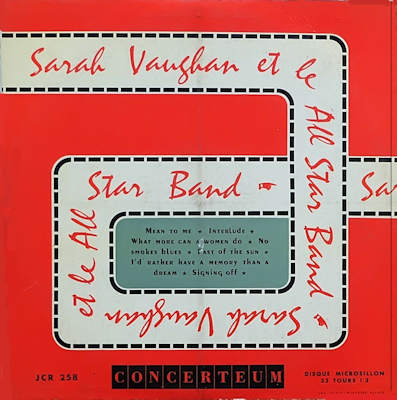 SARAH VAUGHAN ET LE ALL STAR BAND
(25 cm CONCERTEUM / JCD 258)

Mean to me / Interlude / What more can a woman do / No smoke blues / East of the Sun / I'd rather have a memory than a dream / Signing off.
M-G-M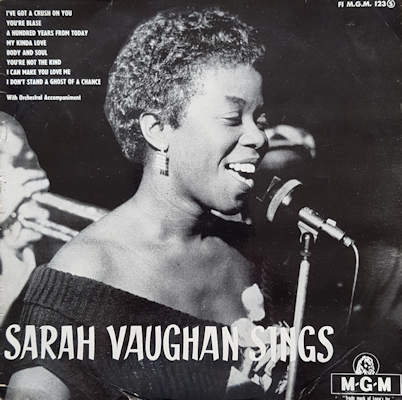 SARAH VAUGHAN SINGS
(25 cm M-G-M / FI MGM 123)

1946 - 1947

I've got a crush on you / You're blase / A hundred years from today / My kinda love / Body and soul / You're not the kind / I can make you love me / I don't stand a ghost of a chance.
Mercury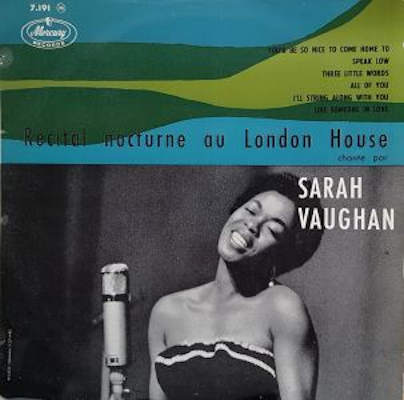 RECITAL NOCTURNE AU LONDON HOUSE
(25 cm MERCURY / 7 191)

London House, Chicago - March 7, 1958
Sarah Vaughan (vocal), Ronnel Bright (piano), Richard Davis (bass), Roy Haynes (drums), Henry Coker (trombone), Frank West (tenor sax), That Jones et Wendell Culley (trumpet)

You'd be so nice to come home to / Speak low / Three little words / All of you / I'll string along with you / Like someone in love.