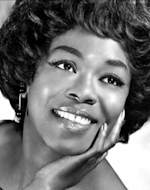 Sarah on the Web
Personnel


The staff list is mainly based on discographic informations from albums.
Personnel of great orchestras are not included except conductors and guests.

La liste du personnel est basée essentiellement sur les informations discographiques des albums.


---
They met Sarah for one day or for a long time !
Ils ou elles ont croisé la route de Sarah pour un jour... ou plusieurs décennies !



---